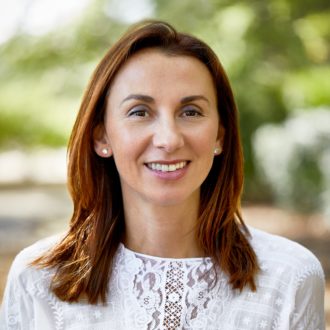 Founding Director
Marcella Kanfer Rolnick
Marcella Kanfer Rolnick focuses on creating meaning and value every day through her diverse family enterprise – which includes GOJO, maker of PURELL® brand solutions including America's #1 hand sanitizer, and an array of ventures and philanthropic foundations. And she is deeply involved in her communities and her family.
Marcella is Executive Chair of GOJO. She founded and guides Walnut Ridge, a family office that supports the business, investment, philanthropic, and multi-generational family goals of the Kanfer family. Marcella is a director of Lippman Kanfer Family Foundation.
Keys to our family's organizational successes – core values that drive us to seek possibilities for making the world better; working on the forefront of new thinking and innovation; being adaptable in a fast-changing world; team-based co-creation; getting people, strategy and culture right; driving towards results; and non-stop learning.
Marcella also serves on a wide variety of for-profit and nonprofit boards. Active in nurturing Jewish life in her Brooklyn community, she is on the board of Hannah Senesh Community Day School and UJA Brooklyn Steering Committee, having served as founding chair. Marcella is also a founding volunteer of Romemu Brooklyn, a spiritual home for all seekers. Marcella serves on the Advisory Board of Case Western Reserve University's Fowler Center for Business as an Agent of World Benefit, which advances the scholarship and practice of flourishing enterprise. Past nonprofit board service includes American Jewish World Service and Jewish Funders Network. Marcella earned her MBA from the Stanford University Graduate School of Business and a BA from Princeton University's School of Public & International Affairs. Marcella and her husband have three sons and a daughter and live in Brooklyn, NY; Akron, OH; and Chautauqua, NY.