Judaism and Democracy
Following the contentious 2016 US election, the board and staff of Lippman Kanfer Foundation for Living Torah saw an emergent opportunity to galvanize Jewish thinking and action related to civic engagement and strengthening democracy in America. We asked ourselves and the field of Jewish organizations and practitioners to consider what Jewish wisdom we might bring to bear on both the historic and newly arising challenges to the promises of democracy in this country, and how might we apply that wisdom most effectively.
From 2016-2021, we supported the advancement of scholarship, programs, and initiatives that sought to respond to these questions. In that time, we held our second iteration of the Lippman Kanfer Prize for Applied Jewish Wisdom, awarding organizations doing vital work at the intersection of Judaism and democracy; funded research that studied the relationship between American Jews and civic engagement; held a convening that brought together leaders in the field to dig deep into the topic; supported democracy-focused projects and programs with grants; and ultimately, spun off an organization, A More Perfect Union, led by our past president, Aaron Dorfman, to continue this work in a focused and sustained way. 
We are proud of the contributions we've made to the ongoing robust response by the American Jewish community to threats to democracy in this country, and we are under no illusions that the threats are passed. We will continue to support work at the intersection of Judaism and democracy in ways that advance our core mission of helping Jews and fellow travelers apply Jewish wisdom to thrive and shape a better world.
→

Our Duty to Democracy
Free&Fair
The Free&Fair: Our Duty to Democracy campaign provided our broad Jewish community with informative, non-partisan resources to support conversation, safety, and action during the tumultuous 2020 election season.
The Jewish Education Project – Adapting: Jewish Education and the Ballot Box
Watch a conversation hosted by David Bryfman with former LKFLT President Aaron Dorfman and Tamara Tweel.
→

Special Report
Connecting the Dots
We commissioned this research by the Benenson Strategy Group to explore the relationship between being Jewish and civic engagement.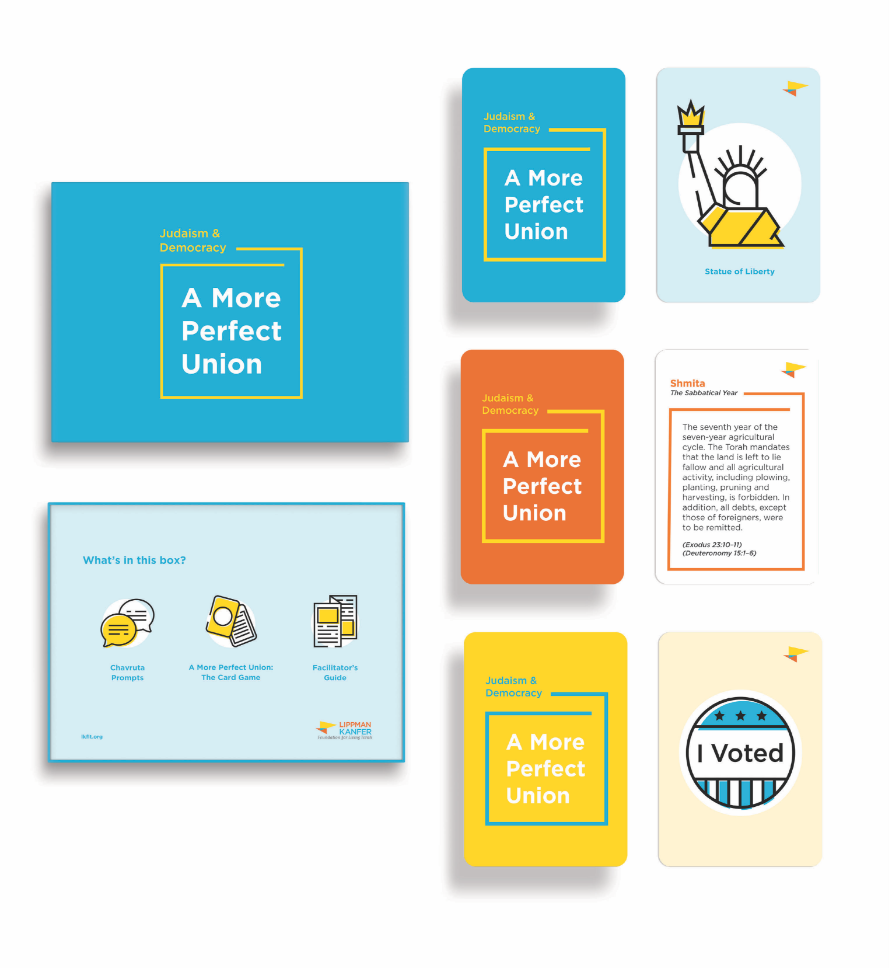 A More Perfect Union Card Game
Have fun exploring the connections between Judaism and American democracy.
DIY Version
Print the cards, cut them out, and follow the instructions.