Press Release
Dan Libenson Named President of Lippman Kanfer Foundation for Living Torah
Libenson to begin in new role March 20th
Brooklyn, NY – Lippman Kanfer Foundation for Living Torah announced today that Dan Libenson, founder of Judaism Unbound, will become its new President, effective March 20th. Dan's transition into the role of President comes after a period of internal reflecting and strategizing for the Foundation, which was founded in 2013 and seeks to "help Jews and fellow travelers apply Jewish wisdom to thrive and shape a better world."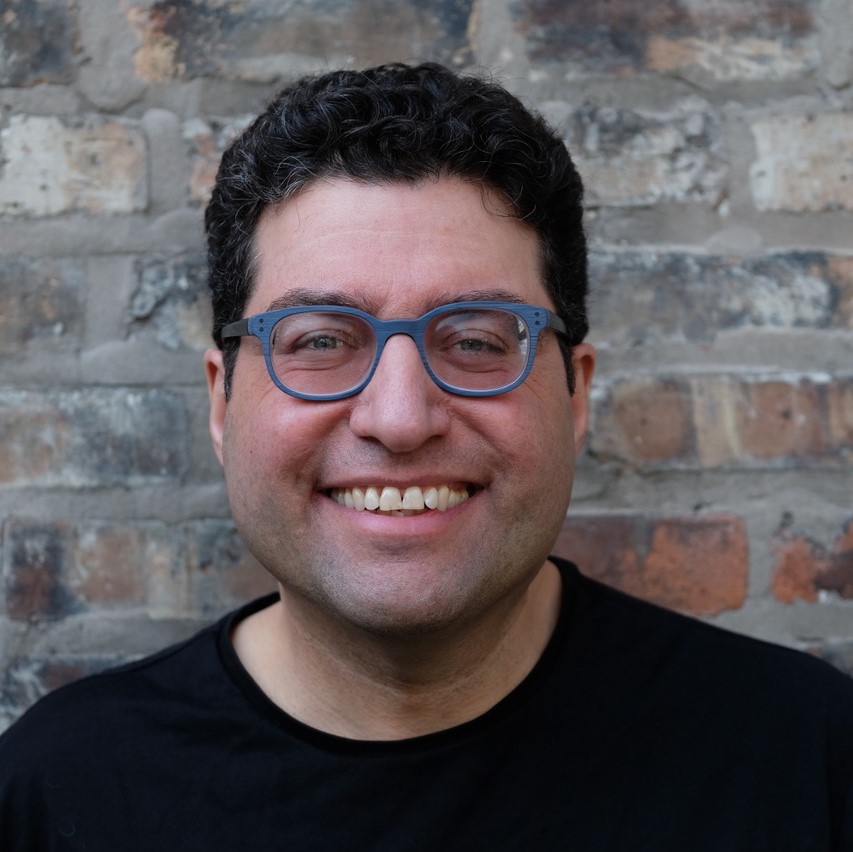 "I am humbled and excited to begin working with Lippman Kanfer Foundation for Living Torah," Dan said. "The Foundation has been an important supporter of Judaism Unbound's work and the deep alignment of our visions for Jewish life makes this a dream opportunity for me. The board's vision of cultivating and perpetuating living Torah in ongoing dialogue with the contemporary world has long inspired me, and I know together we can expand and broaden this work into many new, creative avenues. I am also gratified to be stepping into a role filled previously by leaders who have done trailblazing work for the Jewish world; Jon Woocher, the founding president of the Foundation, was an important mentor of mine whose work played a major role in shaping my thought, and I so admire Aaron Dorfman's commitment to making Jewish wisdom applicable to the most critical real world challenges like the fight for democracy."
"We are absolutely thrilled to welcome Dan to lead this new chapter for us," said Foundation Board Chair Mamie Kanfer Stewart, "In this moment of dynamic and exciting innovation not only for our Foundation, but in the Jewish world writ large, Dan's experience in both thinking expansively about the evolution of Jewish life, and in building engaging and pioneering programming make him uniquely qualified to serve in this role. Judaism Unbound has long been a grantee partner of ours, and the marked alignment between our work, and how we see our work further taking shape, make this an especially synergistic pairing."
In a professional career that's spanned numerous arenas of Jewish and secular life, Dan has cultivated a reputation as a creative leader and deep thinker. An honors graduate of both Harvard College and Harvard Law School, he was an editor of the Harvard Law Review, clerked for Judge Michael Boudin on the US Court of Appeals, and taught law for five years. Before founding Judaism Unbound, Dan served as Director of New Initiatives at Harvard Hillel and was Executive Director of University of Chicago's Hillel. He has been a Hartman Campus Fellow, an Avi Chai Fellow, and in 2010 was named a 'Jewish Chicagoan of the Year' by the Chicago Jewish News.
In 2015, Dan founded Judaism Unbound as a digitally driven, radically open center for Jewish education, experimentation, and connection. In the eight years since its founding, Judaism Unbound has had multiple programmatic outgrowths beyond its signature podcast , including jewishLIVE, a hub for livestreaming and recorded educational videos that was built from scratch and deployed within weeks of the start of COVID lockdown, and The UnYeshiva, an online center for Jewish learning and unlearning, in which Dan has taught courses on Biblical and Talmudic texts, leadership, and the Jewish holidays. Dan's teaching is rooted in Jewish text and aimed at empowering a new creative class of Jewish lay people. Dan also translated Israeli novelist Yochi Brandes's novel "The Orchard," which tells the story of the Jewish people's transition from Biblical to Rabbinic Judaism, and he served as the translation editor for Brandes's previous book "The Secret Book of Kings."
"Dan is the right leader at this moment in the Foundation's life," said Joe Kanfer, one of the Foundation's founding directors. "In Dan, we've found someone who both shares and enriches our vision of how applying Jewish wisdom can become the bedrock of thriving Jewish life. Dan's approach represents an evolution in our work that simultaneously stays true to the groundwork laid for us by Jon Woocher and opens it up to new and exciting possibilities. I'm eager for us to move forward and learn together."
As Dan transitions into the role, the Foundation will begin to implement its new operating and grantmaking strategy, and it will continue to develop its work around the 3P Framework, for which Dan has been an advisor. Dan will also continue as a public leader directly engaged in bringing living Torah to the public as the co-host of the Judaism Unbound podcast, which recently reached the milestone of its two-millionth listen. He will stay on as an active advisor to Judaism Unbound as the organization evolves with support from the Foundation. "Everything successful I've ever worked on in American Jewish life has been done through partnerships," Dan said, "Judaism Unbound and the UnYeshiva would not exist without deep engagement and buy-in from multiple organizations that came together to have an impact greater than the sum of their parts. That same spirit of partnership and collective purpose is, I believe, at the core of what's possible when we put applying Jewish wisdom in the driver's seat of Jewish life."
Dan will be introduced to the Jewish philanthropic community next week during a reception at the JFN Conference in Phoenix. The Foundation invites all those attending to join in welcoming Dan.